AUSTRALIAN DANCE AWARDS 2017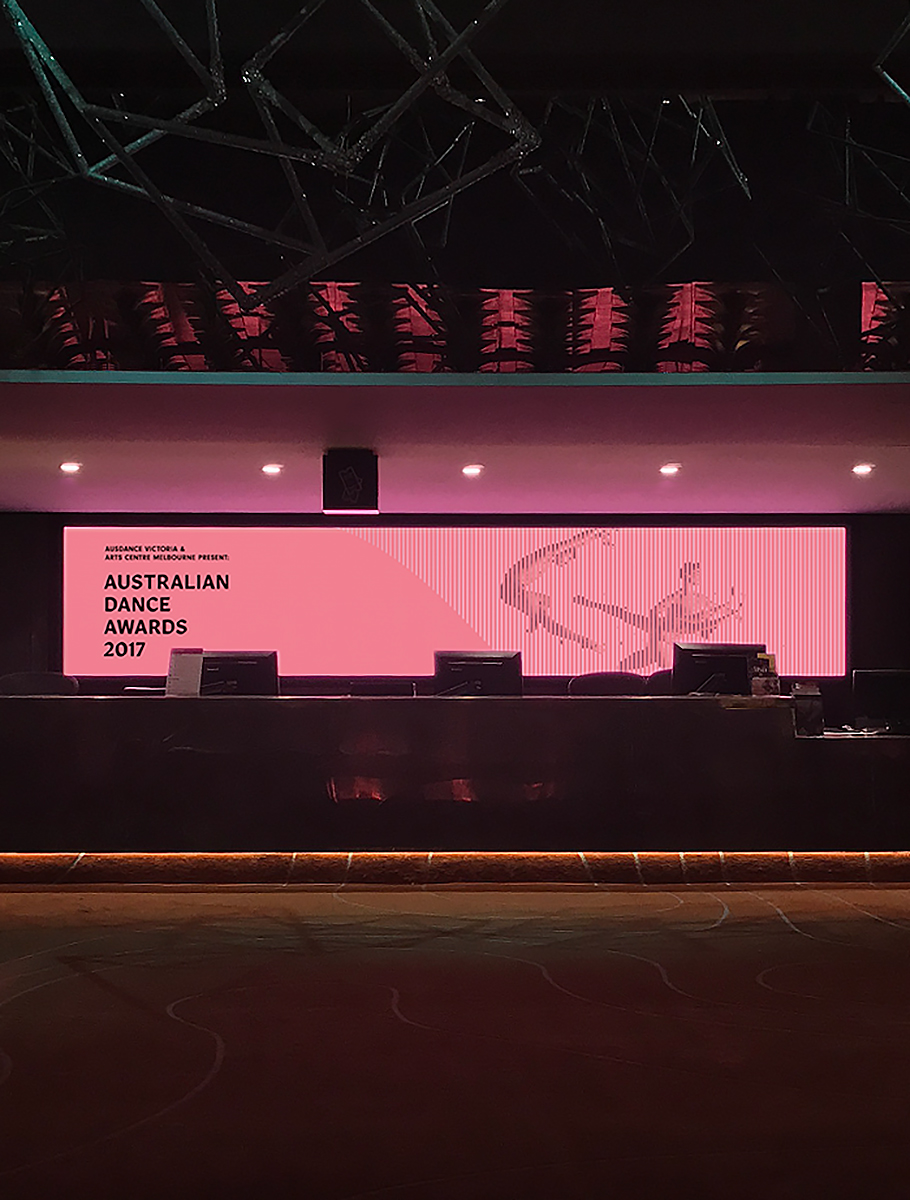 The Australian Dance Awards (ADA) is an inaugural event showcasing the nation's prominent performing artists and dance organisations.
ADA's 2017 identity, created by Grosz Co Lab, was extended upon through a series of animated promotional pieces including TVCs, online campaigns and animated event supers.
These animations utilized the lenticular patterns developed as part of the identity, by creating a suite of animated reveals that embodied movements found in various genres of dance, all performers and attendees were abstractly represented.